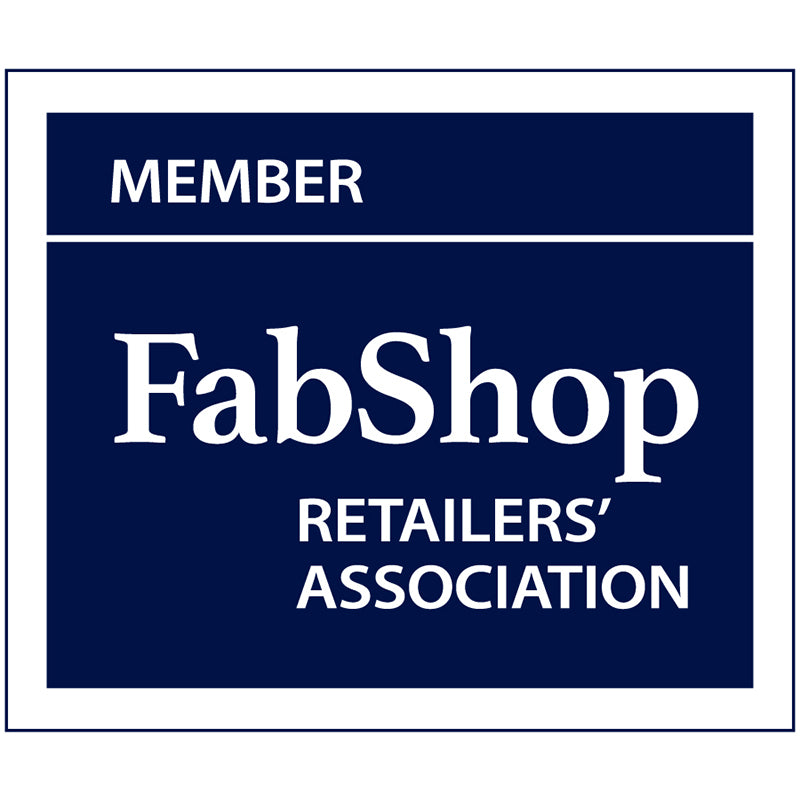 join
Retailer-Annual Membership in the FabShop Retailers' Association plus 6 issues of The FabShop News Trade Magazine
---
Whether you've just opened your shop or are a retailing veteran, FabShop offers members the training, resources, and connections to help grow your business. We know you'll find that—like many members tell us—your FabShop membership is the best investment you'll make each year!
FabShop offers many benefits and opportunities to our members—all of which are designed to educate, empower, connect, and support you. These programs, services, events, and discounts are available to FabShop members—and we're always adding more!
Members Favorite Benefits
• Member Only Shopowner Forum / Chat: This confidential and private communication tool just for shopowners is the best way to ask and answer questions about every area of your business. Members discuss the nuts and bolts of our industry and best practices, share ideas, and offer support to colleagues around the world. Members consistently rave that this is one of their favorite and most valuable benefits of belonging to FabShop. There are two ways to get connected with other FabShop Members; your email inbox and Facebook! To join the group through Facebook, send Laurie Harsh a friend request. * New Shopowners: Your shop must be open and retailing to the public to be connected to and participate in the online forum.
• FabShop News Trade Magazine: Your membership includes a free subscription to the industry's #1 resource, FabShop News. Members tell us they read our bimonthly magazine cover-to-cover for its timely, industry-specific content featuring new products from key suppliers. They keep FabShop News for years, as the business advice is timeless.
• fabricshoppersunite.com Shop Listing: Members who pledge to provide superior service, expert advice, and quality products are eligible for a complimentary listing on the shop local campaign website, www.fabricshoppersunite.com.
• Members-Only Area: Members have exclusive access to areas of fabshopnet.com. Benefits include exclusive promotional graphics, promotional calendar ideas, sneak peeks of new programs, downloadable Print & Use postcards, exclusive free patterns, and supplements to FabShop News.
• UPS Discount Program: U.S. and Canadian members can take advantage of exclusive discounts and save on inbound and outbound shipping costs. "The FabShop UPS Program saved us $1500.00 in shipping costs." – Creations, Kerrville, TX.
• Monthly Live Q&A Session: Members connect with Laurie Harsh monthly on a live Q&A session. Learn from her 40+ years in the fabric retailing industry. Get questions answered, give live feedback, or just listen and learn from fellow shopowners.
• Phone Consultation: As a new member, you are entitled to a free 30-minute telephone consultation with FabShop Founder and Retail Strategist, Laurie Harsh. You can use this time to get problem-solving advice on a topic of your choice from an experienced fabric retailer. This direct and personal access is a great value, and is worth the membership price alone! Additional paid consulting services are always available to Members as your business grows and changes.
• Quilt Market Kick-Off Dinner: FabShop hosts an extremely popular Members-only dinner at Spring and Fall Quilt Market, featuring panel discussion, giveaways, and more. This is your chance to have fun, meet your colleagues, learn about new marketing programs, and see new products before you hit the Market floor.
---
REQUIRED FOR MEMBERSHIP:
Mail, fax, or scan a copy of your business license and tax certificate plus a pre-printed voided company check.
---
---
More from this collection